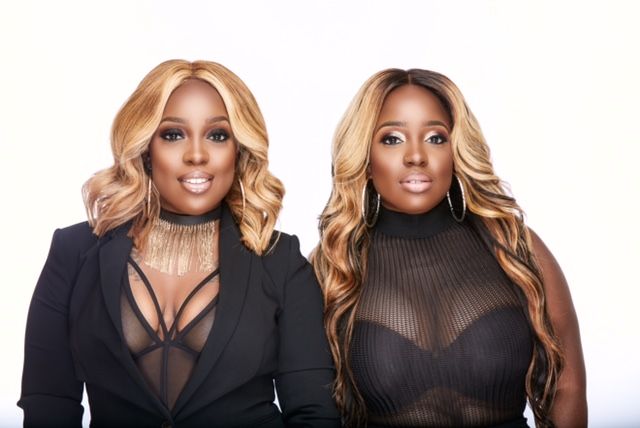 BEAUTY CONSULTANT || MAKE-UP ARTISTRY || MAC SPECIALIST || BEAUTY ENTERPRISE OWNER
"Love of beauty is taste; the creation of beauty is Art." | Ralph Waldo Emerson
Everyone's perception of beauty is different and filled with individualism to them, Meisha Maxwell assist her clientele with revealing their type of beauty. As an expert in makeup artistry and beauty consulting, the artist believes that makeup is one of the most impactful ways to express one's self daily. Your face is the first thing the world connects with, and Meisha's artistic talent introduces your faces full potential with her creative direction while fulfilling your beauty needs.
"Each application that I do is specifically tailored and curated to that specific clients' personality, image, style direction, skin type, and fashionable approach for the particular engagement or goal. Makeup artistry unfolds an everlasting impression in each connection presented to my clients, and I am happy to deliver the results desired for any occasion. My focus is the client on every encounter with the utmost professionalism. I strive to reveal my client's beauty from the inside out in my craft. Practice makes for perfection, the more I work, the better my artistry gets!" – states Meisha Maxwell.
Meisha Maxwell has expertise and experience in special occasion makeup needs, as well as, providing consulting and tips on daily makeup routines to fit the needs of every type of client that she services. This artist strives to assist women in feeling confident, unique in style, and beautiful on each encounter with the makeup specialist.
A rising brand and beauty enterprise co-founder of "The Beauty Scene," Meisha Maxwell is skillful in contouring perfection, the usage of color, and the natural ability to embody glamour in every face that is presented. As a born native in Brooklyn, New York while raised in her childhood years in West Philadelphia; Meisha was rooted in fashion and style since birth. Relocating to Atlanta, Georgia at the age of 15 yrs. old, the artist indulged in her passion and love of hair and beauty during her teenage years in which drove her to beauty school where she later became a license beauty specialist in makeup artistry. In each brush stroke, Meisha Maxwell boldly blends seemingly disparate elements and style to create fresh new looks and innovative color palettes for her clients.
"Painting a face is like being enabled to paint a canvas filled with life!" –Meisha Maxwell
Driven by passion to make people feel beautiful, Meisha began her career as a freelance makeup artist, as well as, a certified MAC specialist to the public at large. She seeks to expand her portfolio and beauty enterprise to be identified as parallel and veritable in her expertise. With an undeniable talent and fashionable approach to her craft; Meisha Maxwell has a bold and passionate personality that sets her skills to be unmatched in the beauty sector of business.
In the next five years, Meisha alongside with her business partner and twin sister, Makiesha Maxwell; the artist sees nothing but greatness and success from the passion and drive that her craft continues to embrace. Meisha Maxwell foresees owning multiple business ventures in beauty and beyond, as well as, being identified as a primary makeup specialist in the Southeast region of the world.
Stay Socially Connected with Meisha Maxwell:
Instagram: @MakeupbyMeisham
MASTER COSMETOLOGIST || COLOR CURATOR || HAIR EXTENSIONS SPECIALIST || CO-OWNER
With a thriving career in hair care and extension artistry, Makiesha Maxwell sought out to develop, mold and curate her expanding career as a master hair stylist. The artist connects her creative ideas in giving every client a look that sets trends, tones and style consistently. Based in Atlanta, Georgia as co-founder of The Beauty Scene; Makiesha seeks to take her career as far as she foresees in hairstyling and care. Her hair design philosophy is built around revealing every client's beauty, and sustaining this atmosphere daily. Makiesha focuses on hair health, hair care that every client can attain, and continually improving the technology and craft of creating great hairstyles and vibrant hair color trends.
Your Hair Is Your Crowning Glory. Own It. Love It. Enjoy It, Creatively Crafted by The Beauty Scene Expert – Makiesha Maxwell
Makiesha describes her artistry as creative, bold, and resilient in every style direction revealed on behalf of clientele. She applauds her consistent clientele as her inspiration and motivation to stay ahead of the latest trends, techniques and hairstyles. The master stylist believes in endless possibilities and success when quality and high customer service is expressed to every client that she interacts with. Makiesha is driven by the connection built in her creativity and her clients who she gives credits to for her nonstop drive in extending her specialties in hair artistry.
"Listening to the clients' needs, wants, and hairstyle goals remains pivotal in the longevity of a master hair stylist. And make sure that the client is satisfied with your service to ensure that they remain a consistent client for all their hair needs. And lastly, make sure the client is advised of hair tips as you are providing service to them and their hair. "– Makiesha states as she emphasizes on tips that has guided her career into a growing direction.
Makiesha praises her style as being creative and diverse in direction as she channels ideas in her head, and allow her hands to execute them on behalf of a client. She molds her coloring techniques, cutting flow, and highlights her endless love of fashion and style identifying personality traits in people. The master stylist strives to perfect her crafting and creative skills daily.
Born in Brooklyn, New York while being raised in West Philadelphia; Makiesha acknowledges her identical twin sister and partner behind "The Beauty Scene," as her best friend and business collaborator in her career endeavors. Their bond continues to be a thriving force of power and success as they duo represents each other's talent in the beauty world. Makiesha moved to Atlanta, Georgia at the age of 15 yrs. old where she finished high school at Newton High, and shortly thereafter studied computer science at GGC in Gwinnett county. Makiesha channeled her hair artistry skills during this time, and decided to study and fulfill her dreams as a licensed hair stylist where she graduated from Empire Beauty School.
In the next 5 years, Makiesha wants to be the owner of two major hair salons under "The Beauty Scene" enterprise. She aspires to expand her creative direction and drive further into home fashions as an interior decorator for the premiere Atlanta market, as well as, an esteemed wedding planner for the elites of the booming new Hollywood of the South.
Stay Creatively Connected with Makiesha Maxwell Socially:
Instagram: @HairByMakiesha
Facebook: https://www.facebook.com/thebeautyscenesalon
Instagram @the.beauty.scene